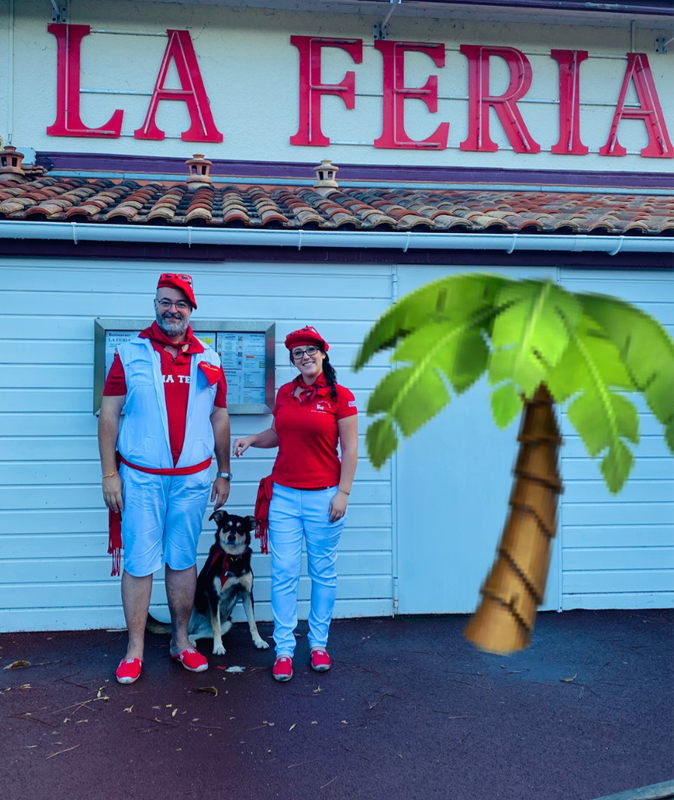 Restaurant La Féria Gujan-Mestras
Maître restaurateur
La Féria is located just steps away fom Gujan-Mestras Casino and hotels B&B and Ibis Style. Expect a warm welcome from Stéphan, Clémence and their team in the Spanish atmosphere of La Féria, on a local lake, lac de la Magdeleine.
We pride ourselves in our superb location, friendly atmosphere and delicious fresh food. We were first awarded the title of MAÎTRE RESTAURATEUR (master restaurateur) in 2015. which guarantees that all our dishes are cooked from scratch with quality produce by qualified chefs.
We offer a large choice of tapas, a variety of Spanish regional dishes such as paella, lomo, txistorra and aim to cater to all tastes with a wide assortment of dishes such as rib eye steak, duck fillet, burgers, steak tartare, salmon. Other favourites on our menu are our barbecued meat and fish parrilladas.
La féria also caters for large groups, wedding receptions, company functions…
We hope you have a yummy time with us à la féria !
Regional cuisine, Spanish dishes & tapas, traditional French
1
PLACE YOUR ORDER BY PHONE
2
RECEIVE PAYMENT INSTRUCTIONS VIA SMS
3
COLLECT YOUR ORDER AFTER 30 MINUTES
Our starters to take away
En ligne
CLICK AND COLLECT NOW AVAILABLE ON OUR WEBSITE
Place your order by phone and collect it after 30 minutes !
BUISINESS HOURS
 we are open
A emporter uniquement ! Take away onlt !
( click & collect )
Tuesday to Saturday :
Noon – 2 PM
7 PM – 10 PM
Closed : Sunday-Monday
BUSINESS HOURS
Tuesday to Saturday :
Noon – 2PM
7PM – 10PM

Closed Sunday & Monday
Règlements acceptés
ESPECE, CARTE BLEUE, CHÈQUE VACANCES (ANCV), TITRE RESTAURANT (CRT).